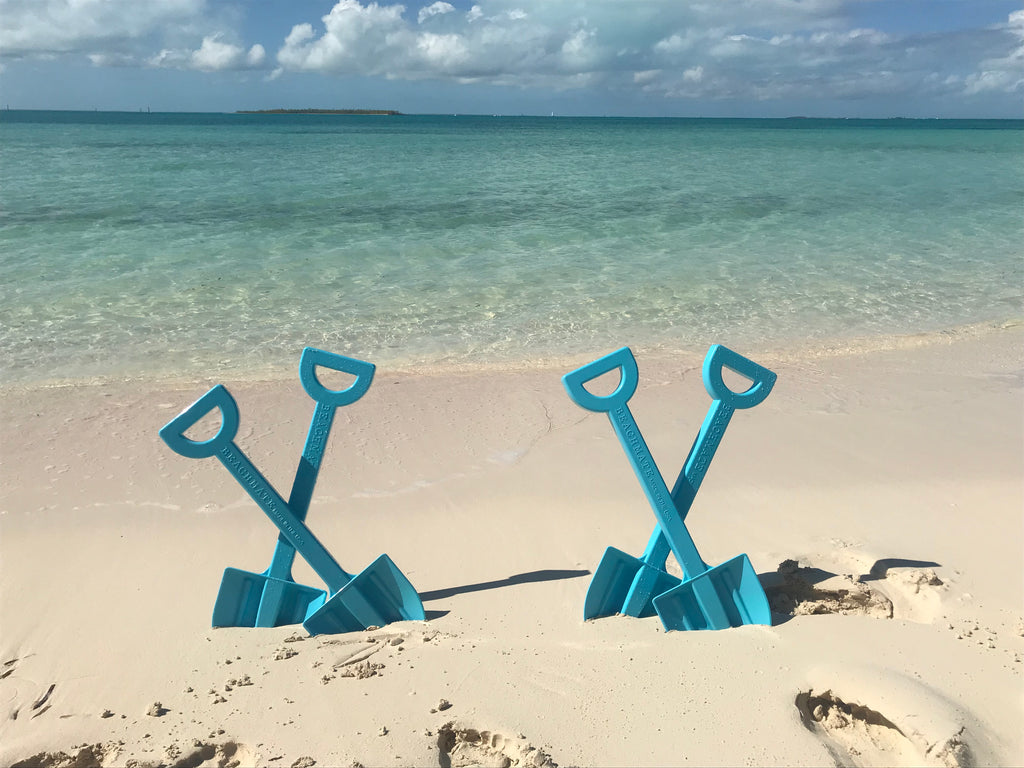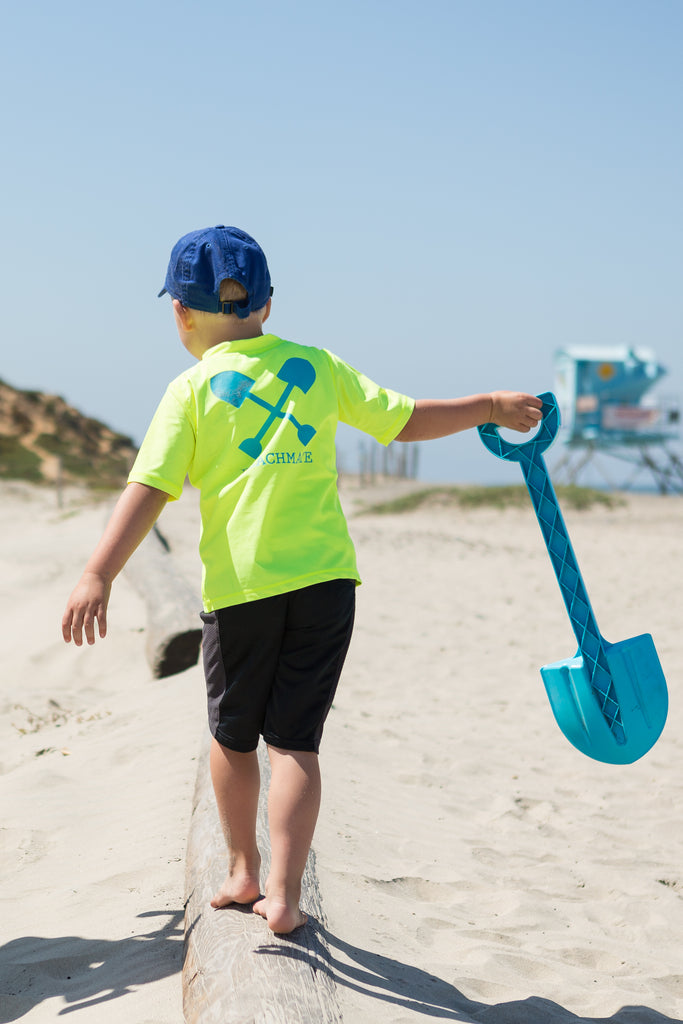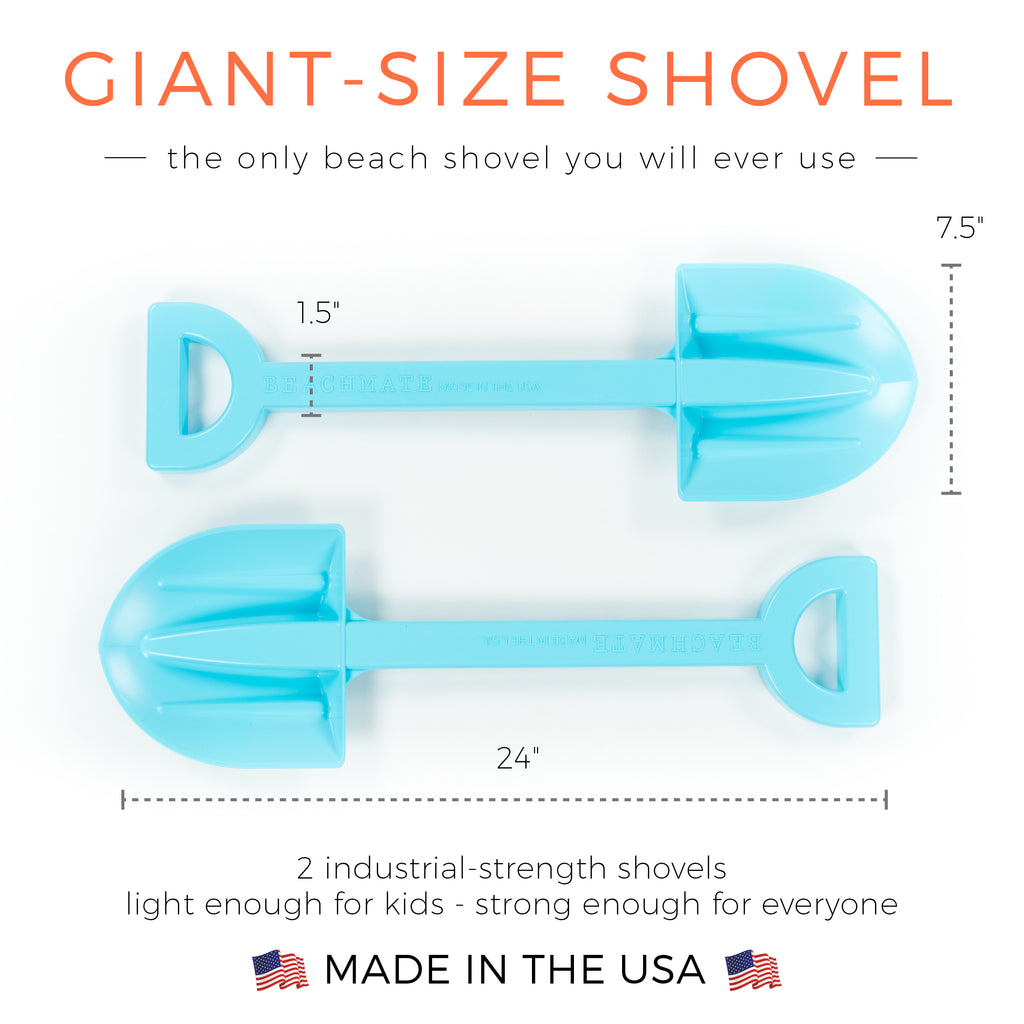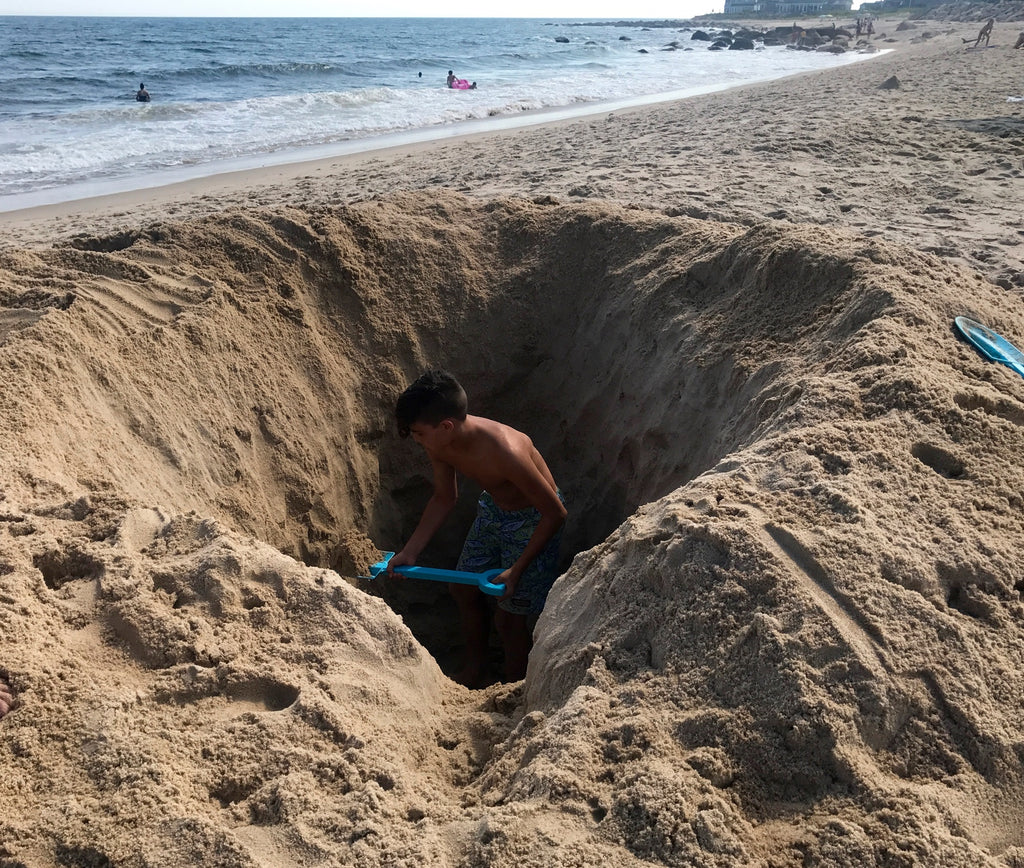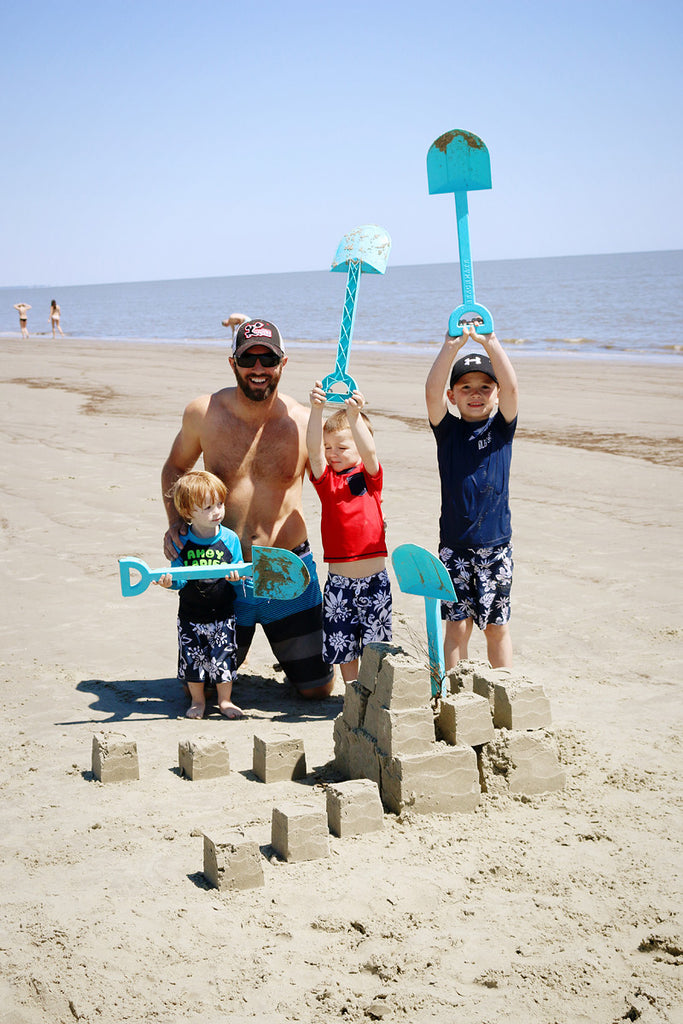 $ 24.00
$ 30.00
The Shovel
Say Goodbye to broken shovels!! 
Uniquely designed from one piece of industrial strength plastic - no more weak points, rusty screws or cracked wooden handles to worry about.  
This shovel has exceptional support thru the head for powerful digging. The rare combination of exceptional durability and being lightweight makes it the toughest shovel on the market.
Compact, easy to carry and grip, these shovels readily clip on and off of the large bucket for easy transport. The perfect shovel for all ages on the beach and all outdoor recreational activities.
24"L X 7.5"W X 1.5"D. Each shovel weighs ONLY 10 ounces!! 

Shovels are Sold Individually
Proudly Made in the USA!