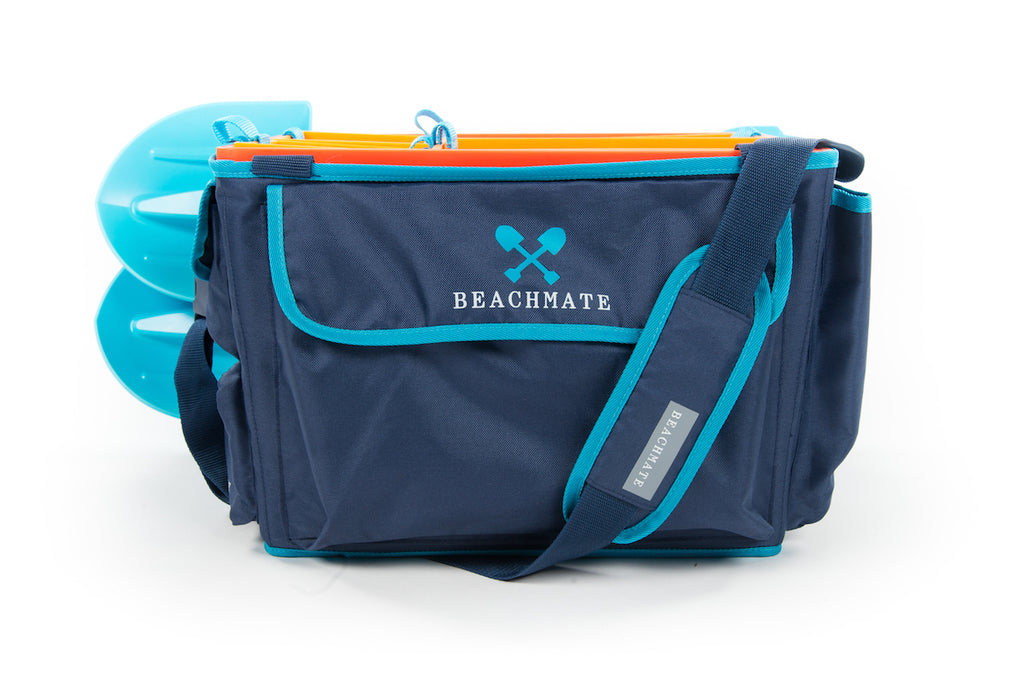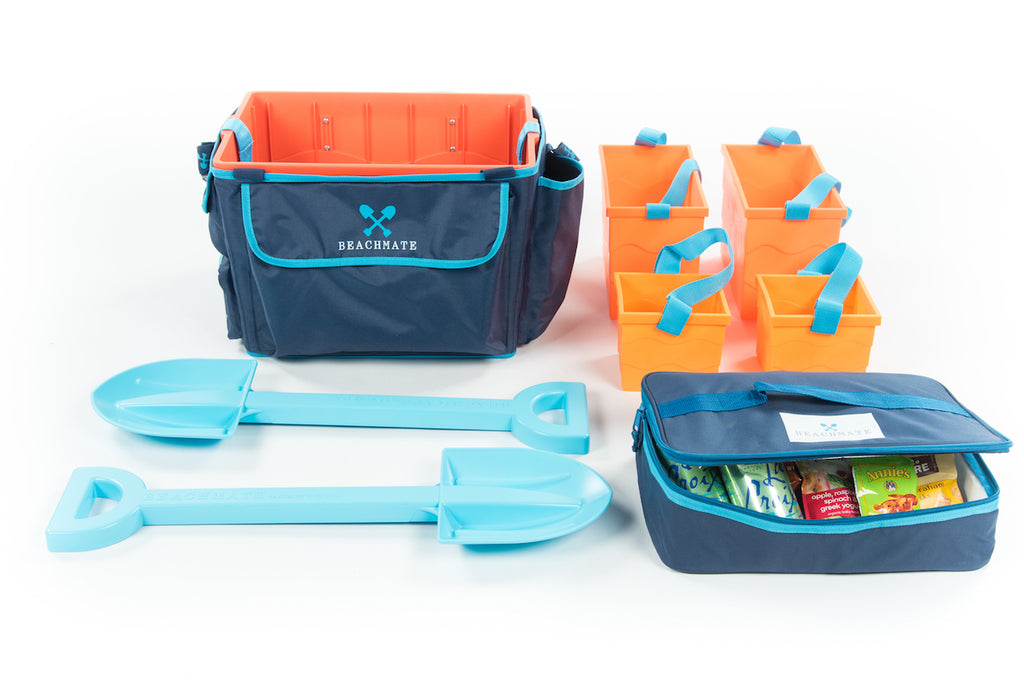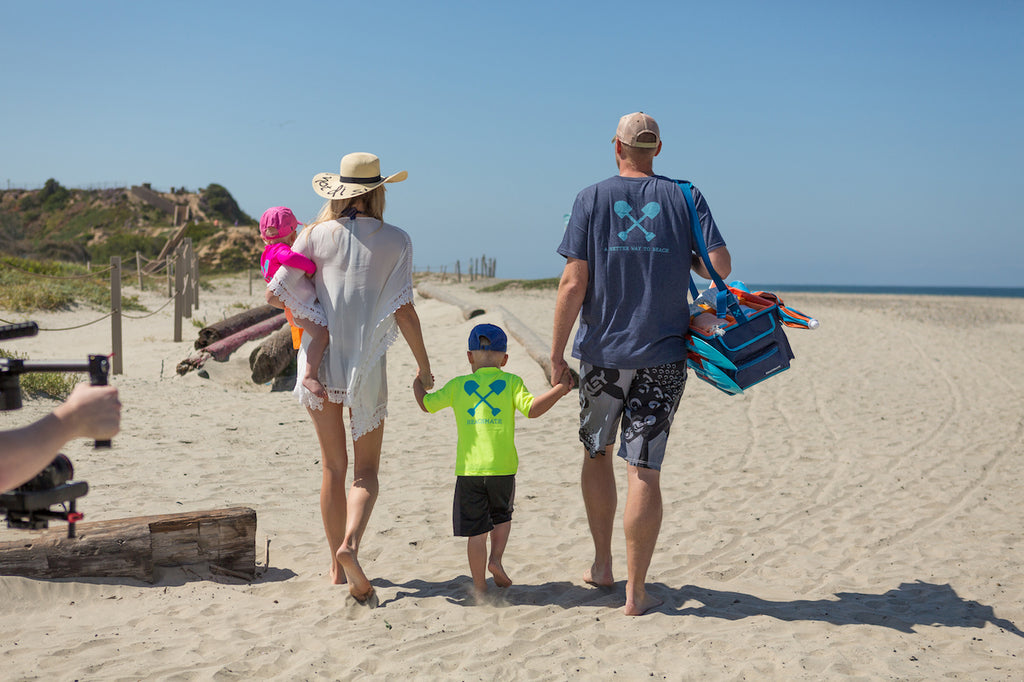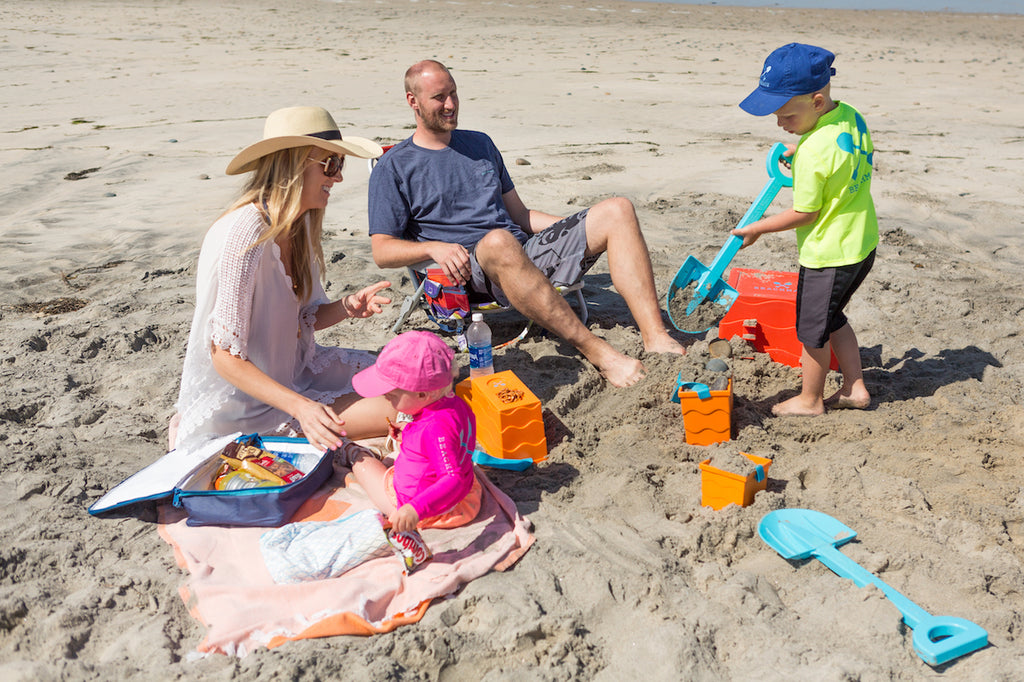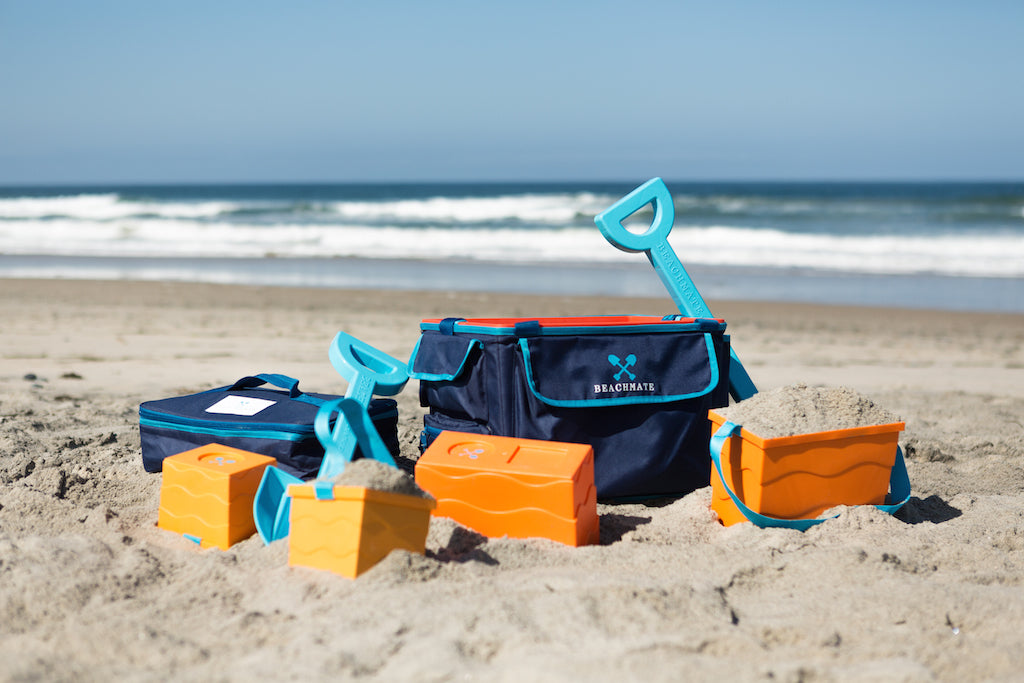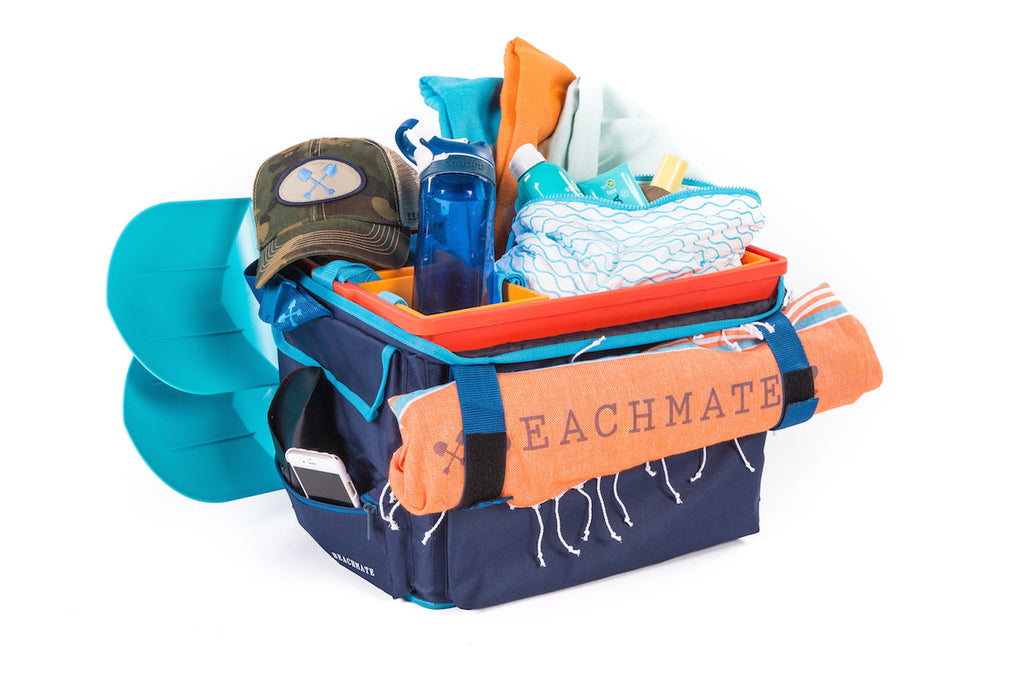 $ 180.00
$ 225.00
The Beachmate System
Unleash the Magic of the Beachmate System:
Total Beach Bliss: Say goodbye to beach day chaos and hello to complete organization with the Beachmate System – your all-in-one solution!
Smart Storage Marvel: Dive into beach days fully prepared with a lineup that includes a large bucket (16.5"L x 12" W x 11"D), 4 small and medium buckets (Medium: 10"L x 5.5"W x 7"D, Small: 5.5"L x 5" W x 4.5"D), and a soft insulated cooler (14"W, up to 5"H)
Unbreakable Wonder: Our buckets and shovels are built tough with industrial-strength plastic – they're ready to conquer every sandcastle-building mission and adventure.
Bucket Brilliance: The small and medium buckets rock comfy nylon straps and built-in snack trays – it's storage and snacking, all in one!
Easy-Breezy Carry: Tote around your beach essentials effortlessly with our convenient shoulder-strapped tote bag. The Velcro strap set ensures your setup stays secure on beach chairs.
Chill Like Never Before: The soft insulated cooler fits like a dream in the large bucket, promising chilled delights and refreshing sips throughout your beach day. 
Super Shovels: Measuring 24"L x 7.5"W x 2.5"D, our two industrial-strength shovels bring digging prowess to the next level – attach them to the large bucket and conquer the sand!
Your Beach, Your Way: The Beachmate System's modular design means you call the shots – customize your setup to match your family's unique vibe.
Lightweight Marvel: With a stunning capacity and weight of only 7.4 Lbs when empty, the Beachmate System makes lugging your beach gear feel like a breeze.
For All Adventurers: Created to cater to families of all sizes and ages, the Beachmate System is your ticket to unforgettable, well-organized beach adventures.
Embrace Effortless Fun:

 Let the Beachmate System be your secret weapon for seamless, stress-free beach days – order now and experience beach bliss like never before!
Revolutionize your beach escapades with the Beachmate System. Elevate your outdoor adventures and order your ultimate beach companion today!